Singer Marie Osmond Says 'I Do' Again -- To Her First Husband!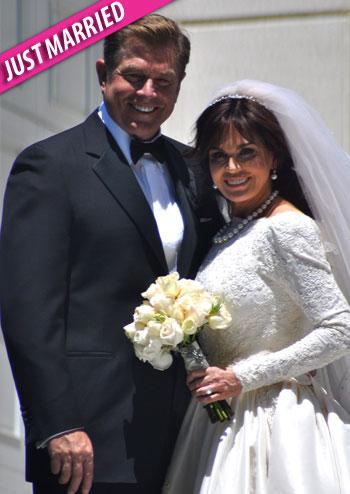 by RadarOnline.com Staff
There'll be no surprises for Marie Osmond on her wedding night.
Osmond, 51, the singer of Paper Roses, married her first husband for the second time today in Las Vegas!
The former contestant of ABC's Dancing With The Stars re-tied the knot with Stephen Craig at the Latter Day Saints Temple in Las Vegas, Nevada. They were divorced 26 years ago.
Osmond, 51, and Craig, 54, first walked down the aisle in 1982 and had a son, Stephen, now 26.
Article continues below advertisement
Osmond and Craig split in 1985 as Marie cited "mental cruelty."
The breakup actually caused the Mormon church to place Craig, a former Brigham Young University hoopster, on probation.
Osmond, who also co-hosted with brother Donny a popular 1970s variety show, later married Brian Bosil. The couple had seven children but were divorced in 2007.
RELATED STORIES:
VIDEO: Tears And Tributes -- Marie Osmond Breaks Down On Oprah About Son's Suicide