Tough Prosecutor Removed From Lindsay Lohan Case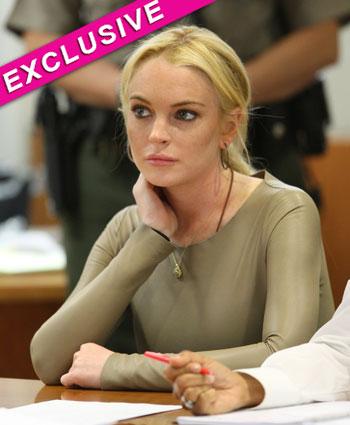 Lindsay Lohan's theft case is no longer being handled by Deputy District Attorney Danette Meyers, RadarOnline.com has learned.
The case was formally turned over this morning to the Los Angeles City Attorney, which usually handles misdemeanor cases.
A source in the City Attorney's Office tells us: "Our office was notified this morning that the Lohan theft case is being turned over to us. The case will be handled by the City Attorney assigned to the Airport Courthouse. It's a very big file, and the City Attorney will need time to read it over."
Article continues below advertisement
Reports have circulated that Lindsay could escape jail time by doing serving her sentence at home with an ankle bracelet.
However, our source tells us: "The City Attorney could object to that. When Paris Hilton was released from Lywnood to serve the remainder of her sentence at home, our office objected to that, and Paris was placed back in jail.
"It's way too early to determine what our position will be on the issue. Lindsay is a repeat offender, period. Our office will be in communication with Lindsay's attorney to discuss the case, and what their position on the matter is," our source tells us.
MORE ON:
Celebrity Justice