Exclusive
Kat Von D's Relationship With Jesse Doomed, Says Her Pal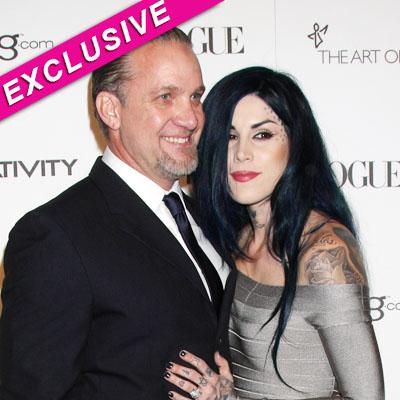 While Sandra Bullock's ex Jesse James has been shouting the praises of his fiancé Kat Von D, at least one friend close to the tattoo artist thinks their relationship is doomed!
Kat Von D's one-time employee, Elizabeth Friedman, doesn't have high hopes for a fairytale future between the LA Ink star and her notoriously cheating fiancé Jesse James.
In an exclusive interview with Star magazine, Friedman said the controversial pair don't have "longevity."
Article continues below advertisement
"They were supposed to be married months ago," she dished.
"If I had to bet, there's no longevity there."
She also revealed that James and Von D quietly parted ways in the fall and remained apart for a few months.
"Mutual friends to me that she was fed up and done with him, but then they got back together," Friedman added.
Reuniting with James was a mistake, Liz said.
"I think Kat needs somebody a little more toned down," Friedman added.