PHOTOS & VIDEO: Justin Bieber & Selena Gomez -- Wet & Wild In Hawaii!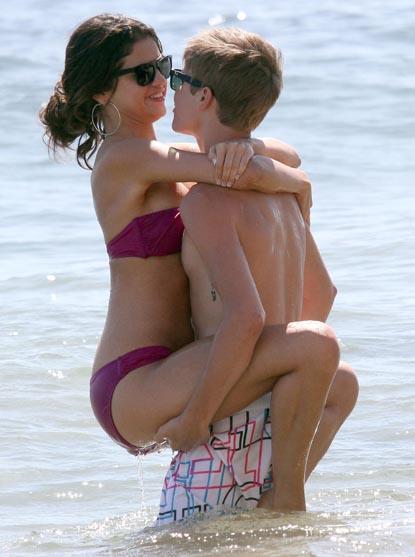 Oh baby!
Young lovebirds Justin Bieber and Selena Gomez have turned up the passion a notch -- or ten -- in Maui.
At one point on Thursday, a shirtless Bieber, 17, held the bikini-clad Gomez, 18, up by her backside in the water as they passionately kissed.
Earlier this year, Bieber told Ryan Seacrest he considers Gomez "one of my best friends." (Wanna revise that statement, Biebs?)
On Friday, the couple was photographed parasailing off Maui's coast. See video below.
Article continues below advertisement