PHOTOS: Julianne Hough Brings Heat to Miami Beach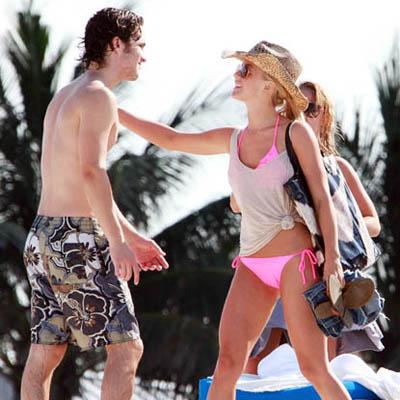 As Paris Hilton would say: "That's hot!"
Julianne Hough showed off her killer body in a pink bikini on Mother's Day in Miami Beach.
The blonde star of the upcoming remake of Footlose, American Idol's Ryan Seacrest's squeeze, spent the day on the sand with a gal pal and a male acquaintance.
Maybe it's just us, but the 22-year-old Utah native seemed a way too playful with her hunky pal -- leading us to wonder if her relationship with Ryan might be in an off-again mode.
Article continues below advertisement