AUDIO: Hear One of Jeff Conaway's Last Calls Before He Fell In A Coma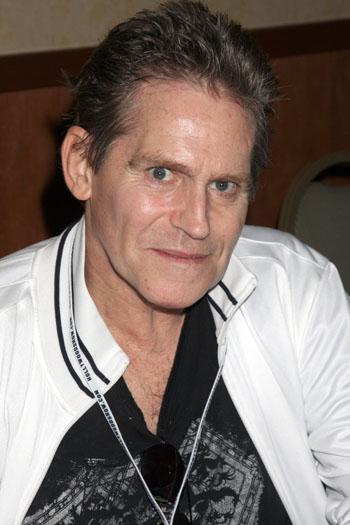 by RadarOnline.com Staff
Shortly before Grease star Jeff Conaway fell into a coma from an apparent drug overdose May 11, he left a voice mail on a friend's phone during which he seems incapable to enunciate his phone number!
Conaway, 60, can be heard badly slurring his words then remains intelligible only as he tells his area code.
The voice mail was left for a longtime friend, actor Ethan Tudor W., who released it on his website.
Article continues below advertisement
"When Jeff makes it through this, I really hope that he gets the help he desperately needs," said Tudor W., who appeared in several popular British television series.
On the message, a heavy-tongued Conaway can be heard saying: "Ethan, how ya doing? Haven't spoken to you in a while. Lot of changes going on in my life. I'm moving into a new place in a couple of weeks, working like crazy to get this script done…but anyway give me a call…"
And his voice trails as he attempts to leave his entire call-back number.