Exclusive
Jeff Conaway Family Insisted On Autopsy To Rule Out 'Foul Play'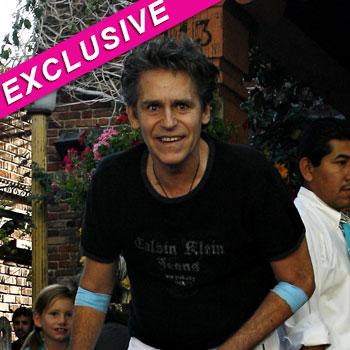 Jeff Conaway's family had an autopsy performed over the weekend on the Grease and Taxi star to rule out foul play, a source close to the situation tells RadarOnline.com.
"Jeff's sisters, Michelle and Carla wanted to have the autopsy done to rule out any foul play involving his death," the source says. "There is no evidence that there was, but they wanted to be certain.
"Jeff's sisters are aware of his long battle with prescription drugs, and they know that this was the contributing factor in Jeff's death, but at the same time they wanted to set their minds to rest."
Article continues below advertisement
Conaway's ex-fiancé, Vikki Spinoza wasn't allowed to see Jeff in the hospital because his family secured a restraining order against her barring her from visiting. Conway and Spinoza had a very contentious relationship in which he accused her, in court documents, of injecting him with painkillers before orchestrating a police bust at the Los Angeles home they previously shared.
Meanwhile, Spinoza claimed that Jeff punched her in the face while she was driving and that he also threatened to kill her.