Haute Scandal! Designer Claims Gwen Stefani Is Taking Credit For His Gown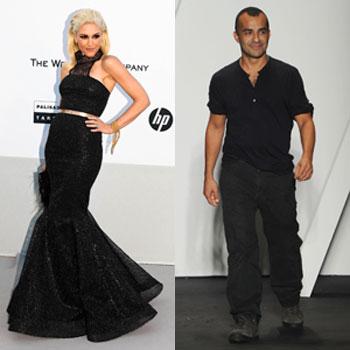 RadarOnline.com Staff Reporter
No doubt Gwen Stefani is in haute water!
The gorgeous rock star is in the middle of a couture crisis. The gown she wore to last week's amfAR gala at Cannes and then auctioned off for charity is in the middle of a high fashion he said-she said.
The lacy black dress she wore on a L'Oreal photo shoot earlier in the day went for $125,000 at the amfAR ball, and was billed as "a creation of her own, by L.A.M.B." But now Michael Angel has stepped forward to claim ownership.
Article continues below advertisement
Angel, who has worked with both Gwen and L'Oreal before, was credited as a "stylist " on the L'Oreal shoot but New York magazine reported that he is the one who designed the dress, not Gwen.
The dress has lacework around that neck that is from Angel's fall 2010 collection.
A source close to Angel told RadarOnline.com that he is "upset" over the mis-credit because "he designed the dress specifically for Gwen."