Godfather Of Rap Gil Scott-Heron Dead At 62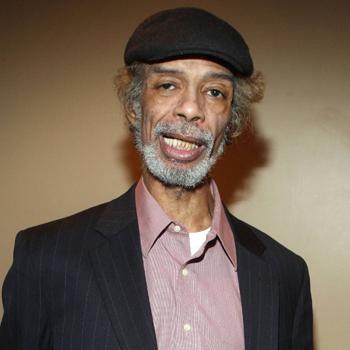 by RadarOnline.com Staff
Legendary musician Gil Scott-Heron -- often called the Godfather of Rap -- died Friday.
The innovative musician and poet was widely believed to have been responsible for the start of rap music due to his combining the spoken word and music along with his open criticism of racism, politics and the mass media.
However Scott-Heron, a life-long resident of Harlem, has always claimed otherwise stating: "I don't know if I can take the blame for it," during an interview with The Daily Swarm last year.
Article continues below advertisement
Scott-Heron was one the first artists signed by the great Clive Davis when he launched Arista Records. He recorded an astounding 13 albums from 1970 to 1982, and his most iconic work is the still-powerful The Revolution Will Not Be Televised.
Unfortunately in the last decade, the musician fell very publicly into a life of drug abuse. He was arrested twice for cocaine possession, and was sent to Riker's Island Prison for a parole violation.