Finally, Facebook's Mark Zuckerberg Becomes A Homeowner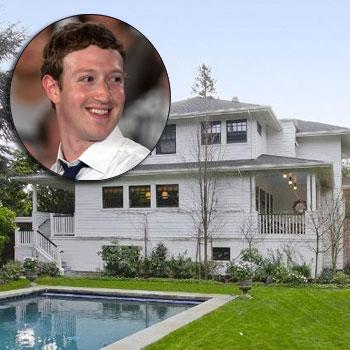 RadarOnline.com Staff Reporter
Mark Zuckerberg, the billionaire creator of Facebook, has finally bought his first house.
Until now Zuckerberg, 26, only rented – despite a fortune worth an estimated $13.5 billion.
But he reportedly paid $7 million for the five-bedroom, five-bathroom house in Northern California's Silicon Valley.
The Internet entrepreneur's new modern style white property boasts: A saltwater pool; a music alcove; large windows, glass walled sunroom; and a large yard for his new Hungarian Puli puppy 'Beast' to play in.
Article continues below advertisement
Zuckerberg's new Palo Alto digs are 10 minutes drive away from what will be Facebook's new corporate campus in Menlo Park.
The entrepreneur has lived in the area since he quit his Harvard dorm room in 2004 and, despite his fabulous wealth, he is often seen walking the local farmers markets and coffee shops.
Zuckerberg searched for his previous rentals on Craigslist. In some, security was so-so. In January he obtained a restraining order against a disturbed Milpitas man who showed up on his front doorstep, waited outside his office and left a note at one point that said: "I am ready to die for you, please, Mark, please."