EXCLUSIVE: Former Taxi Stars Tony Danza & Marilu Henner Hold Bedside Vigil For Jeff Conaway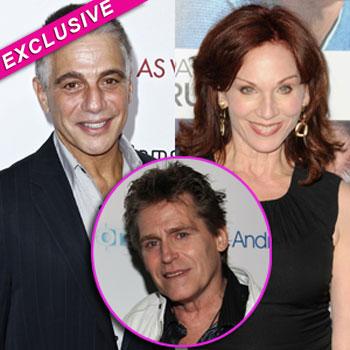 As Jeff Conaway struggles to hold onto life, his former Taxi co-stars Tony Danza and Marliu Henner have maintained a bedside vigil of their beloved friend since he was hospitalized, RadarOnline.com has exclusively learned.
"Marilu has been talking to Jeff, and he seemed to be trying to respond to her over the weekend, even though he has been in a medically-induced coma," a source close to Conaway told RadarOnline.com.
Article continues below advertisement
"Jeff would turn his head towards Marilu when she was talking to him. It was truly a touching moment," added the source.
Despite initial reports that Conaway, who was found unconscious on the floor of his Encino home May 11, had intentionally overdosed on prescription drugs, our source reveals, "there is no evidence that Jeff intentionally took an overdose of pills, period. Jeff likely aspirated one of the pills into his lungs, prompting the pneumonia that he is now suffering from.
"Jeff is also septic, things are looking extremely grim for him. His doctors are telling his family and friends that he might not survive more than five days."
The timing of Conaway's illness is even more tragic because, "in the last several weeks before he got sick, he was trying to get a sponsor, and was taking getting sober very seriously," says the insider, and close friend Danza was determined to help him.
Article continues below advertisement
"It is so hard for Jeff because of physical ailments that he suffers from that require pain medication, which unfortunately, he is also addicted to. Tony has been visiting Jeff in the hospital also, and telling him to pull through this so he can get sober, and prove everyone wrong," the insider says.
Even though things appear to be very grim for the Grease star at the present, hope isn't lost. "If anyone can pull through this, it's Jeff. He seems to truly have nine lives, and would love nothing more than to prove his doctors wrong," the friend tells us.