VIDEO: DWTS Kym Johnson Injured, Rushed To Hospital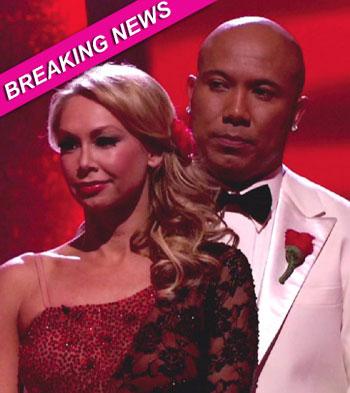 The curse of Friday the 13th struck Dancing with the Stars pro Kym Johnson.
She was rushed to the hospital on Friday afternoon and her rep told RadarOnline.com, "Kym injured herself during rehearsals today. She was taken to the hospital for precautionary measures, to assure she is ok."
Watch the video from Entertainment Tonight of the dancer being taken out on a stretcher with a brace around her neck and loaded into an ambulance.
Article continues below advertisement
Her partner, football star Hines Ward, went to the hospital to check on Kym, and told ET that he didn't know what was going on but was going to find out.
This season fellow pro dancers Cheryl Burke and Maksim Chmerkovsky have also sustained injuries - Burke suffered a tear in her upper left leg while dancing with Chris Jerico while Chmerkovsky hurt both legs and partner Kirstie Alley fell while they were performing the rumba.