Chris Brown's Dancing To Teach Me How To Dougie A Huge Internet Hit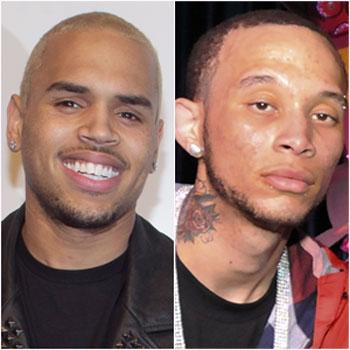 A YouTube clip of R&Ber Chris Brown dancing to Cali Swag District's Teach Me How to Dougie has got over 13.3 million hits following the murder of Montae Talbert.
Talbert -- known as M-Bone -- was gunned down outside a liquor store in Inglewood, Calif., Sunday night while he sat in his car. Cops have yet to come up with a suspect.
And now, interest in the hip-hop band's music is burning-up the Internet.
Article continues below advertisement
Ironically, Chris Brown's dance moves are generating more hits than the band's official video for their club anthem.
Click on the link to see Chris Brown dancing to Teach Me How To Dougie.
In the original video dead rapper, M-Bone, can be seen performer with his fellow ban members Smoove Da General, Yung and JayAre. That has generated 13.1 million hits since his murder.
Click on the link to see the original Cali Swag District video.