Charlie Sheen Challenges Tour Heckler To A Fight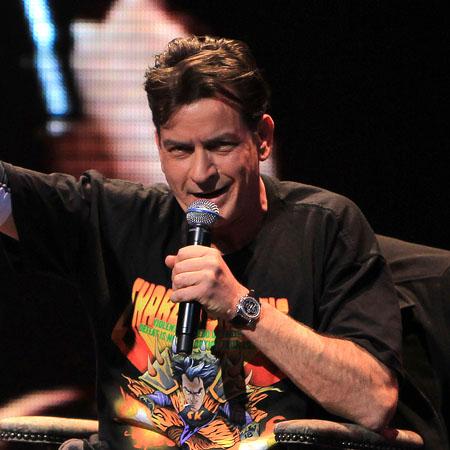 By Radar Staff
With his My Violent Torpedo of Truth/Defeat Is Not an Option tour winding to a close, Charlie Sheen had no patience Saturday night for a heckler in his audience.
After a profanity-filled rant at the San Francisco man, he challenged him to a fight!
"Get your f***king ass down here or leave the building," Sheen shouted.
Security at the Nob Hill Masonic Center decided that removing the man was the best option, and the show went on.
Article continues below advertisement
On a better note, Sheen said he would donate all the profits from merchandise sales last night to a fund for Bryan Stow. He's the San Fran Giants fan who was brutally beaten outside of Dodger Stadium last month.
Somel non-heckling Sheen fans took the offer one better. Several came on stage and donated $100 bills to the cause.
Sheen wraps up his tour Tuesday in Everett, Washington. Then the former Two and a Half Men star may want to concentrate on finding a job.