Charlie Sheen Leaving His Attorney's Office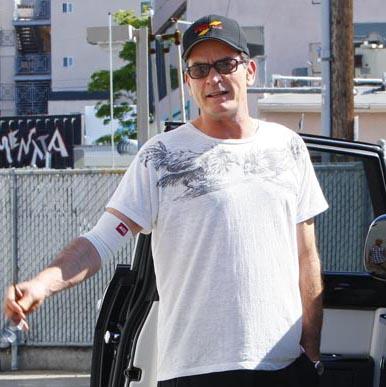 Charlie Sheen and Denise Richards and their respective lawyers met for a pow wow over custody of their two daughters Tuesday, and the former Two and a Half Men star did not emerge a winner.
Sheen wanted their agreement amended so that he could have Lola and Sammy on the weekends. An independent arbitrator sided with Denise against his request.
That didn't stop Sheen from tweeting after the meeting, "Looong day!!! Very productive."
Article continues below advertisement