PHOTOS: Brangelina Birthday Shop For Shiloh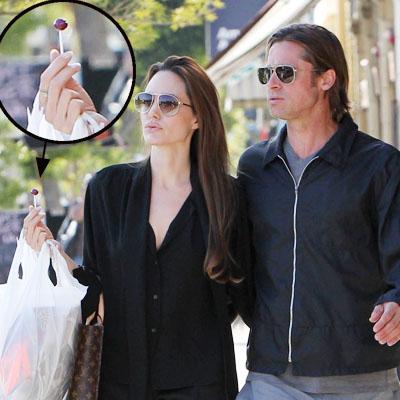 Yes, even world-famous, A-list movie stars run errands like the rest of us - and check out Angie's lollipop!
Brad Pitt and wife Angelina Jolie shopped for daughter Shiloh's upcoming birthday on Wednesday, and RadarOnline.com has the pics for you.
The Mr. & Mrs. Smith stars both looked hot as ever in their sunglasses, as they ran around town on a beautiful Los Angeles afternoon.
First, they went to the La La de Jesus art gallery, then a party store called Ozzie Dots and a novelty store called the Soap Plant.
Article continues below advertisement
Shiloh --one of the couple's six kids -- turns 5-years-old on Friday.
RELATED STORIES: