Exclusive
Jailbird: Botox Mom Served Time Behind Bars – For Lying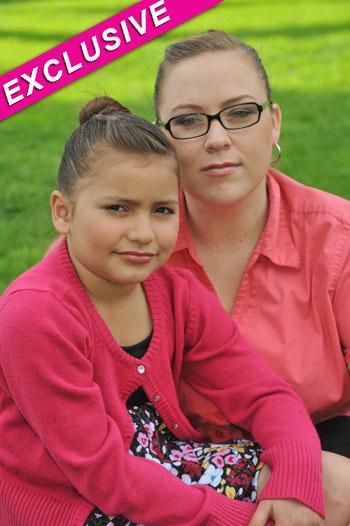 Long before she allegedly lied about injecting her 8-year-old daughter with Botox, Sheena Upton got attention from the law.
She served a total 14 days in jail in connection with three separate driving violations, RadarOnline.com has learned. In two of the incidents, she lied to cops, according to records.
Upton currently faces losing custody of her two children after she falsely admitted on Good Morning America that she injected daughter Britney with Botox so that she could compete in beauty pageants.
Article continues below advertisement
But in 2003, Upton's lying actually landed her in the slammer!
In May of that year, she was charged with giving false information to a police officer during a traffic stop, according to records. She eventually pled guilty in a Los Angeles Superior Court and ended-up serving 4 days in jail and fined $20 in court costs. She didn't pay.
A year later, she was charged with driving with a suspended license and, after failing to appear in court, once again pled guilty. She was ordered not to drive without a license. But on May 27, 2005, she was caught violating the judge's order.