Exclusive
Friends: Stress Taking Its Toll On Scandal-Scarred Schwarzenegger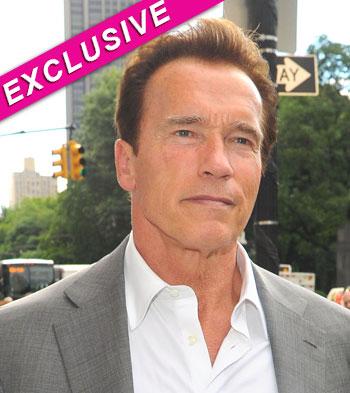 It's been a long week for former Governor Arnold Schwarzenegger, and the True Lies star's inner circle is concerned about the impact of stress is having on his health, a source close to the situation tells RadarOnline.com.
Schwarzenegger made the stunning announcement that he was placing his acting comeback on hold to deal with personal issues.
In just one week, Arnold has watched his star power fade somewhat after RadarOnline's scoop that he fathered a son with the family housekeeper, Mildred Baena. Arnold's estranged wife, Maria Shriver, has hired high powered divorce lawyer, Laura Wasser.
Article continues below advertisement
It's not, meanwhile, just personal issues that Arnold is dealing with.
"He is under a great deal of stress," a source said, "and while he is in top physical condition, the fact is, this is a man that had an aortic valve replacement on his heart in 1997. Arnold's friends have begged him for years to quit smoking cigars, but he refuses. Arnold watches what he eats, works out religiously, but he puts those toxins in his body every time he smokes a cigar."
Arnold "is extremely stubborn, and he loves those cigars. Any time there is increased stress in someone's life, that takes a toll, period. Someone that is internationally known like Arnold, having to deal with his wife leaving him, and having this unfold in a public setting, well, people close to Arnold are watching him closely," the friend states.
RELATED STORIES: