VIDEO: The Real Black Swan - 'It's Me, Not Natalie Portman Dancing'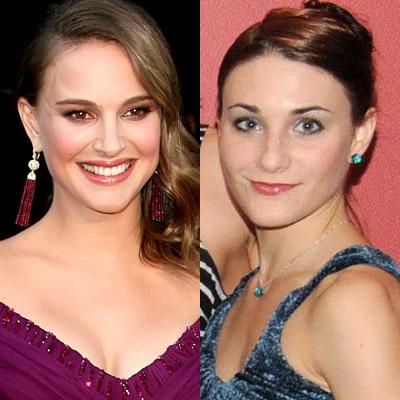 Sarah Lane isn't dancing around controversy.
The professional ballerina tells ABC News she feels shortchanged by the lack of credit she received as the dance double in Black Swan for Natalie Portman, who won the coveted best actress Academy Award at this spring's Oscars.
In the film, Portman's head was placed on Lane's dancing body via special effects, though Lane did not receive a credit as an actual dancer.
Article continues below advertisement
"Full body shots with actual dancing is me -- that's why they hired me," said Lane. "I didn't really specify anything in my contract about getting onscreen credit or anything: I didn't do the movie to get fame or recognition or anything."
Entertainment Weekly editor Jess Cagle told ABC that if voters thought most of Portman's dance moves were from a dance double, it "would have definitely hurt" her chances in the Oscar race.
"There was a lot of great dancing that Sarah Lane did that helped Natalie's performance and helped her win an Oscar," Cagle said.
"They were trying to create this image, this facade, really, that Natalie had done ... something that is pretty much impossible: To become a professional ballerina in a year-and-a-half," Lane said, noting it takes decades to master the art to the level Portman displayed in her Oscar-winning performance.
Article continues below advertisement
The film's director, Darren Aronofsky, issued a statement in response to the growing controversy, saying, "There are 139 dance shots in the film -- 111 are Natalie Portman untouched. Twenty-eight are her dance double Sarah Lane. If you do the math, that's 80 percent Natalie Portman."
Lane said Aronofsky's estimation is accurate -- only if you count close ups of Portman's face as actual dancing shots.