AUDIO: No More Vegan For Pregnant Natalie Portman: 'My Body Wants Eggs & Dairy'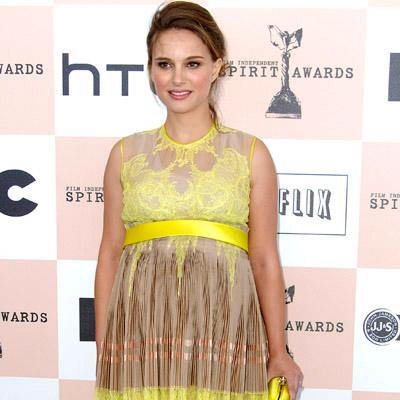 After two years of being a vegan, pregnant Natalie Portman said she's "listening to her body" to decide what she will and won't eat, RadarOnline.com has learned.
Portman is due to deliver her first baby this summer with her fiancé Benjamin Millepied. She said pregnant cravings led her to renounce her 2009 decision to become a vegan (after reading Jonathan Safran Foer's book, Eating Animals).
"I actually went back to being vegetarian when I became pregnant, just because I felt like I wanted that stuff," she told Q100 Bert Show in Atlanta Monday. "I was listening to my body to have eggs and dairy and that sort of stuff.
Article continues below advertisement
"I know there are people who do stay vegan while pregnant, but I think you have to just be careful, watch your iron levels and your B12 levels and supplement those if there are things you might be low in in your diet."
Portman continued: "If you're not eating eggs, then you can't have cookies or cake from regular bakeries, which can become a problem when that's all you want to eat: I actually wanted eggs at the beginning, and then they grossed me out after awhile."
In related news, the Oscar-winning Black Swan beauty told the radio station she doesn't know her baby's gender yet.
"People can say a lot of things and they have a 50 percent chance of being right," Portman said. "I'm Jewish and I think in Judaism, there's a lot of superstition around not doing too much before the baby comes."
RELATED STORIES: