VIDEO: Lady Gaga To Kick Off Good Morning America's Summer Concert Series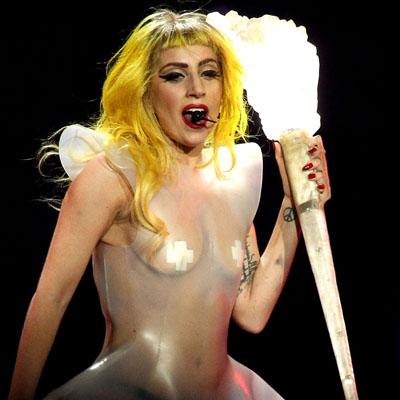 Lady Gaga will perform next month on Good Morning America in New York City, to kick off the show's annual summer concert series, the ABC morning franchise announced Monday.
"And the countdown to this summer's biggest event begins right now," host George Stephanopoulos said in a voice-over touting the coup. "We are thrilled to announce that the hottest singer on the planet, is coming to GMA.
AUDIO: Lady Gaga Premieres Born This Way (The Country Road Version) -- Listen To It Here!
Article continues below advertisement
"Lady Gaga kicks off Memorial Day weekend, and our summer concert series, on Friday, May 27."
The Grammy-winning New Yorker is no stranger to the ABC morning show, as she performed for the show last July to streets flooded with fans.
Watch the video on RadarOnline.com
Her new album, Born This Way, hits stores May 23.