VIDEO: The Funniest Version Of The Royal Wedding You'll Ever See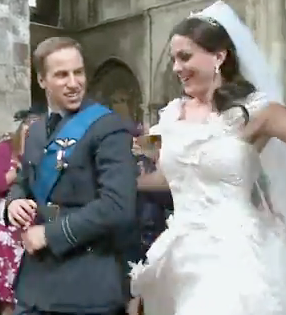 Who knew cell phone companies had a sense of humor? T-Mobile is using their comic version of the upcoming wedding of Prince William to Kate Middleton as part of their Life's for Sharing ad campaign.
The video stars look-alike performers for all your favorite royals, including Queen Liz, dancing down the aisle of a giant cathedral.
The dancing Harry almost steals the show from the bride and groom, even though William does a first class leap frog over his bro.
Article continues below advertisement