ROYAL WEDDING: Prince William Invites Fly Boy Buddies To Nuptials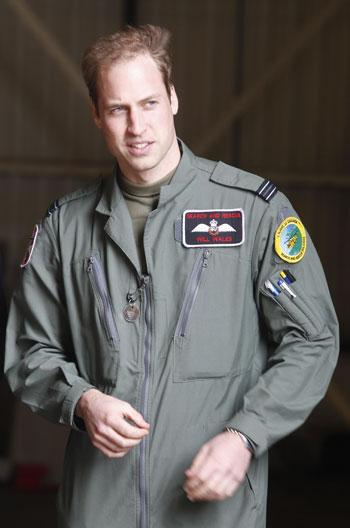 Prince William has included more than just celebrities and other royals to the guest list by inviting his fly boy co-workers to his April 29 wedding to Kate Middleton, RadarOnline.com has learned.
William's crew members at RAF Valley have been invited to the royal wedding of the century, and they expressed great surprise and honor according to the U.K.Telegraph.
"It's a great honor," flight commander Iain "Spike" Wright told the paper. Wright is the prince's line manager and he said he was "dumfounded" when he got the invitation. I didn't expect it. Then I relaxed and thought 'This is actually going to be quite good fun'." He said the majority of those invited would be bringing their "partners."
Article continues below advertisement
William's other co-workers told of being surprised when the received the invitation. "First of all, I couldn't believe it," flight lieutenant Thomas "Sticky" Bunn said. "My wife certainly couldn't. When that envelope drops through the door with a Buckingham Palace stamp on it, it's not something you see everyday."
The men spoke highly of the prince. "He's a really nice guy to have in the squadron," Bunn said and Wright added: "He is a natural. He just seems to be able to cope with everything we throw at him."