EXCLUSIVE VIDEO INTERVIEW: Lisa Vanderpump Named CNN Special Correspondent For Royal Wedding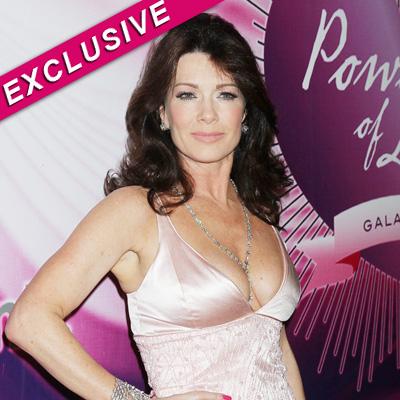 The Real Housewives Of Beverly Hills star Lisa Vanderpump will provide the color commentary of Prince William and Kate Middleton's wedding for CNN's Headline News on Friday, April 29, RadarOnline.com has exclusively learned.
"It's an honor, and I'm excited HLN asked Giggy and me to comment on the royal wedding," the British born Vanderpump told us exclusively as she cuddled with her beloved Pomeranian pooch Giggy in a fancy Beverly Hills eatery.
Article continues below advertisement
Yes, the fluffy Pomeranian, too, will get air time during the blue-blood nuptials.
"I'm most certainly looking forward to seeing the wedding gown," Vanderpump added. "I'm sure it will be classic and definitely one of a kind. I'm terribly excited."
We caught up with Lisa at her Beverly Hills hotspot Villa Blanca as she lunched with another royal, Duchess of York Sarah Ferguson.
"Fergie and I had a delightful chat," Lisa, who's often referred to as "Pinky" by her closet friends tells us. "Neither of us will be at the wedding but that's all right. We will both be watching, however."