AMAZING VIDEO: Storm Chasers Tape Killer Tornadoes Down South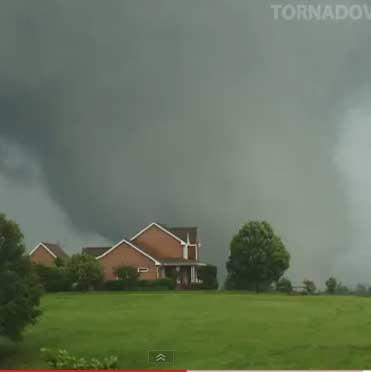 The video is both amazing and frightening.
Storm chasers, risking their own lives, videotaped a staggering number of killer tornadoes that tore through several southern states Wednesday.
The death toll is expected to exceed 200 throughout the southern U.S.; Alabama is the hardest hit state with more than 120 dead there alone and large areas of the city of Tuscaloosa has been left in ruins.
Article continues below advertisement