Russell Brand Vs. Russell Brand: 'Hop' Leaps Over 'Arthur' At The Box Office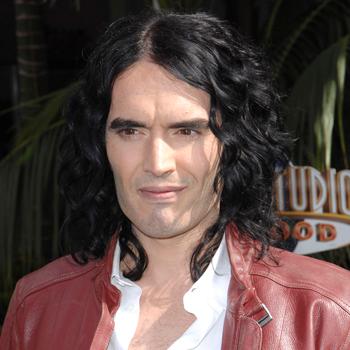 Theater-goers don't see Russell Brand in Hop, but his voice work has helped the live action-meets animation family flick finish atop the box office charts for the second week in the row, RadarOnline.com is reporting.
It took it an estimated $21.6 million. Brand is the voice of E.B., the Easter Bunny's teen son who wants to become a rock star. Becoming a rock star seems to be a theme in Brand films.
Article continues below advertisement
The news was not nearly as good for Katy Perry's new husband in his starring role as Arthur in the remake of the 1981 LOL comedy. Sad to report, but Brand is no Dudley Moore.
The movie opened this weekend with a thud, taking in only $12.6 million. That's at least $4 million lower than studio estimates and doesn't suggest a very bright future for the movie that also stars Jennifer Garner and the great Helen Mirren.