Rihanna & Britney Spears To Make Beautiful (S&M) Music Together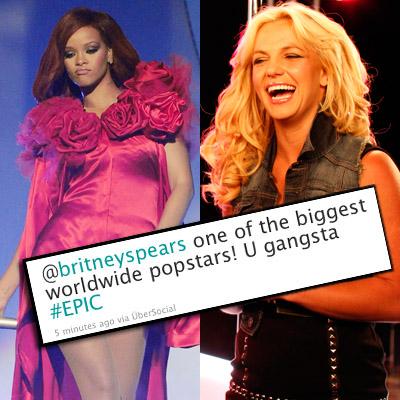 Oh, how those girls like to tease!
Rihanna and Britney Spears have announced via Twitter that they are apparently planning to collaborate on a song.
Both singers wrote about the forthcoming project on Twitter Sunday.
Rihanna announced it first, writing: "I got a sexy collaboration coming your way super-dupa soon! By popular demand... it's Britney bitch!"
Spears then tweeted: "Rihanna you're such a tease! I like it, like it..."
Article continues below advertisement