Exclusive
RADAR EXCLUSIVE: Richie Sambora Checking Into Rehab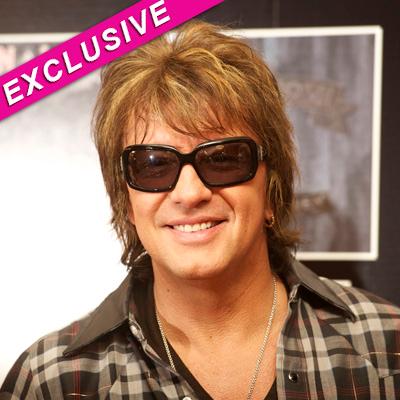 Bon Jovi star Richie Sambora is checking into rehab, RadarOnline.com has learned exclusively.
Sambora is coming off a highly successful tour with Bon Jovi and is checking into a facility for exhaustion and to regain his sobriety.
The guitar player spent a month at Cirque Lodge in Utah in 2007. That was after the traumatic break-up of his marriage to Heather Locklear and his split from girlfriend Denise Richards the same month his father died of lung cancer.
Article continues below advertisement
Sambora, 52, successfully launched the clothing line White Trash Beautiful and then helped Bon Jovi haul in more than $201 million as a top touring act of 2010.
"Richie recently has been drinking too much, and wants to get his life together," a source told RadarOnline.com exclusively, adding that the band has been very supportive of the rehab decision.
"Richie has had a busy year," a close friend of the musician told RadarOnline.com. "I think this was a culmination of all the things that overloaded his life and finally he realized he needed to take care of himself."
It was not immediately clear how Sambora's treatment will affect his role in Bon Jovi. The group is scheduled to play tour dates this month in the U.S. before performing in Europe during June.
Richie and Locklear split custody of daughter Ava, 13.
RELATED STORIES:
Richie Sambora Turns Fashion Designer