Richie Sambora Turns Fashion Designer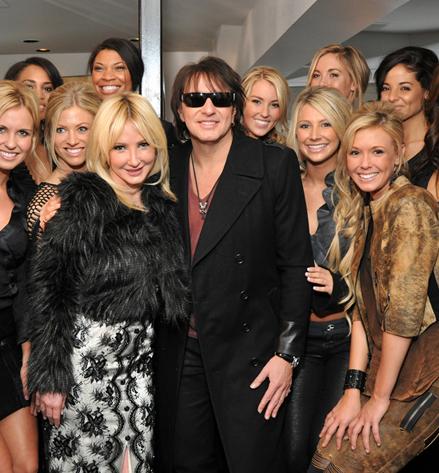 Bon Jovi guitarist Richie Sambora and his design partner Nikki Lund took their White Trash Beautiful line to Texas this weekend and none other than Dallas Cowboys owner Jerry Jones' kids and their respective spouses hosted a fabulous fashion party to show off the duds.
And who better to model the fabulous fashions than the Cowboy cheerleaders!
Richie and Nikki are taking WTB to New York Fashion Week and will be opening their first retail store in Beverly Hills in the spring.
Article continues below advertisement