Sara Rue Drops 50 Pounds, Reveals Her Bikini Bod For First Time!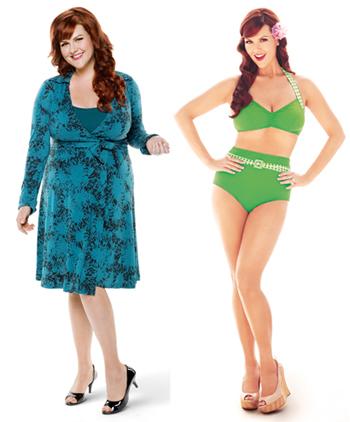 Sara Rue is the latest celebrity to undergo a major bikini body transformation—and RadarOnline.com has the photos as well as the details about her 50-pound loss!
The 32-year-old Rules of Engagement star is wearing a bikini for the first time and as you can see by our photos she looks great. Rue joined Jenny Craig in December 2009 after years of struggling with fad diets and "emotional eating" to get in shape for her May 2011 nuptials to Kevin Price, She revealed the impressive result of her diet on Wednesday, with her first bikini photo.
Article continues below advertisement
"I can sympathize with women who avoid the beach because they don't want to put on a bathing suit," said Rue.
"That was me for most of my life. I missed out on so many fun experiences because I was ashamed and embarrassed of how I looked in a swimsuit, but eventually I got to the point where I didn't want my weight to define me anymore, so I did something about it. Now I feel like there's nothing holding me back. It's a wonderful, freeing feeling that I never thought I would accomplish."
Rue, who is looking forward to her wedding and tropical honeymoon, admits that she dreaded shopping for her big day before her weight loss.
"Before the weight loss, I dreaded wedding dress shopping because I was worried about my size," said Rue.
"Now, I am standing in front of America in a bikini, and I feel so liberated. I know I am entering my marriage as the best 'me' I can be, and that is giving my fiancé such a wonderful gift."
Sara, who followed the Jenny Craig Food-Body-Mind program, has sustained the results of her diet for 8 months now.
For more information on Jenny Craig, click here.