The Olsen Twins To Expand Their Fashion Empire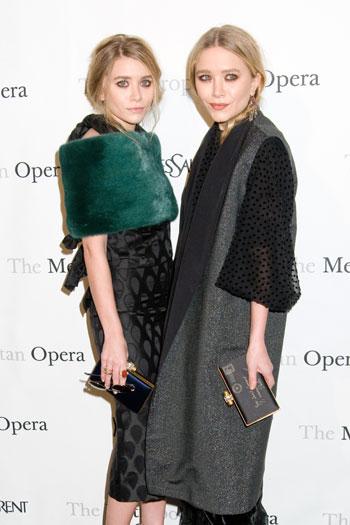 Mary-Kate and Ashley Olsen may have enough money in the bank to retire, but it doesn't look like that is going to happen anytime soon! The designing duo announced on Thursday their latest venture, StyleMint.com, which will launch in July, RadarOnline.com has learned.
"Online commerce is the perfect medium for us to create a new brand that is as much about the clothing as it is about the customer experience," Ashley Olsen told Women's Wear Daily about their partnership with BeachMint Inc., a company which is run by one of the MySpace founders Josh Berman.
Article continues below advertisement
The Full House fashionistas aren't the only celebs involved with the Santa Monica-based company‹Kate Bosworth, along with her stylist Cher Coulter, launched their jewelry-of-the-month club JewelMint.com back in October.
"With Stylemint.com, Ashley and I have created an online experience reflecting our love of style and allowing us to engage with our customers directly, which is an inspiring new way for us to think and create as designers," Mary-Kate explained to WWD.
The twins already have several successful fashion lines, including The Row, Elizabeth and James, Textile Elizabeth and James and Olsenboye.
For the first StyleMint collection, there will be eight style of cotton/Modal Ts in a variety of styles, available in several colors.
To join StyleMint.com, click here.