Nick Cannon On Nude Pics With Mariah: 'My Children Are Going To Have To See These Pictures!'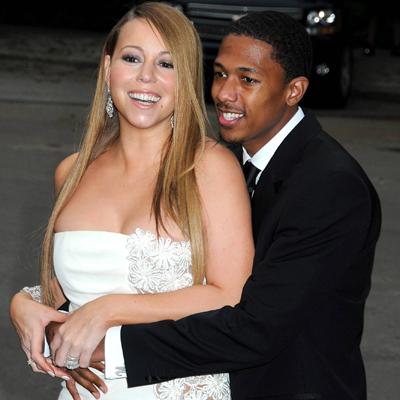 With their twins due right around the corner, Mariah Carey and Nick Cannon decided to commemorate the Grammy-winning singer's pregnancy with a set of tasteful, artistic nude shots.
But now, RadarOnline.com has learned, Cannon seems to have a little buyer's remorse about the clothing-free photo spread -- and it has nothing to do with money!
"My children are going to have to see these pictures," the 30-year-old radio personality said Tuesday on his show, Rollin' with Nick Cannon. "It's a little weird, it's a little nasty: I mean, have you ever seen your parents naked?
Article continues below advertisement
"When they get older and their friends come over, they will see the pictures and say, 'Your daddy's butt naked,'" Cannon said. "I don't want my naked booty out there for everyone to see!"
PHOTO: Mariah Carey Tweets Her Painted Belly
Don't forget, in the summer of 2010, RadarOnline.com was first to report that Carey is expecting.
Carey, 40, is due sometime in late April or early May. She's expecting a boy and a girl.