Michael Vartan & Lauren Skaar Wed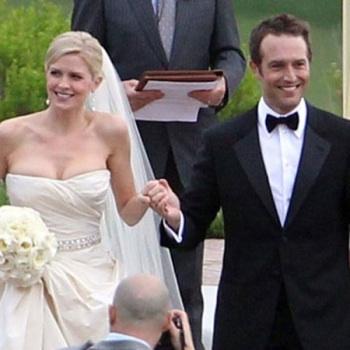 Michael Vartan has married his longtime girlfriend Lauren Skaar, RadarOnline.com has learned.
The costar of the TNT medical drama HawthoRNe and Skaar, a real estate agent, had an elegant wedding at the Pelican Hill Resort in Newport Beach, CA.
Vartan is best known for the sci-fi series Alias where he dated his costar Jennifer Garner.
About 150 family and friends, including Alias costar Victor Garber, celebrated with the couple at the lavish resort overlooking the ocean.
Article continues below advertisement