Mark Wahlberg & Justin Bieber To Make Film Together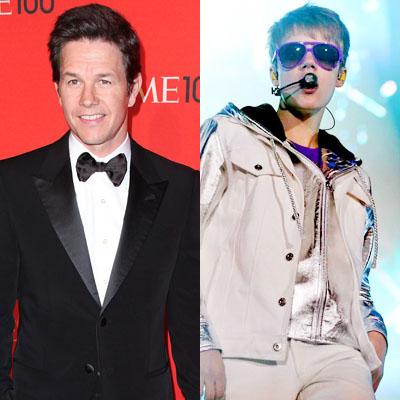 Who knew? 'The Fighter' has Bieber fever.
That's right -- Oscar nominated actor Mark Wahlberg wants to team up with Justin Bieber for a new movie.
Wahlberg told New York Magazine: "Well, we're putting it together," Wahlberg says. "Yeah. We're doing it at Paramount. We pitched them the idea and, you know, we're talking about doing it. He loves the idea.
He's been sending me video, he sent me a video of himself, and, yeah, I think he's really talented."
Article continues below advertisement
The Boogie Nights star would not go into details about the project, but he did say that Paramount could soon make an official announcement and that it would be a drama about "a reluctant mentor in an inner-city environment." Wahlberg (who first shot to fame as rapper Marky Mark) also said that neither he or Biebs, 17, would sing or dance in the film.
This will not be Bieber's first venture into acting; he guest starred in two episodes of CSI over the winter, and he starred in his concert documentary film, Justin Bieber Never Say Never, earlier this year which grossed $72 million in the U.S. and more than $97 million worldwide.