Man Slapped By LeBron James' Mother Identified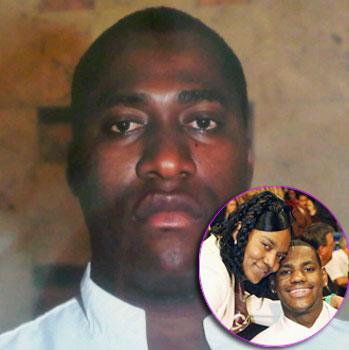 Sorel Rockfeller ­ the valet who was slapped by LeBron James' mother Gloria James ­ has already consulted a lawyer about the incident, RadarOnline.com has learned.
The Miami Heat star's mom was arrested in Miami Beach early Thursday morning after getting into an altercation with a valet at the Fontainebleau Miami Beach Hotel.
Police have released an image of the valet and although he does not appear to have any serious injuries his bid for a lawsuit is boosted by the fact that there were several witnesses to the incident at the swanky hotel.
Article continues below advertisement
On the police report three other women are named who could have witnessed Gloria James striking Rockfeller at the valet station after she became impatient about how long it was taking to get her black SUV.
The valet's colleagues at the hotel were remaining tight lipped about the incident today but one told RadarOnline.com he was "a good guy".
Rockfeller works for a private company that is contracted by the Fontainebleau to do their valet parking.
The valet, claimed he was assaulted by James, 42, who became angered because her car was taking too long to be delivered. James was apparently out with friends and left the hotel shortly before 5 a.m.
Police said James and the driver of the vehicle were "initially uncooperative with the investigating officer."
According to a Miami Beach press release, James was "apparently intoxicated" with bloodshot eyes and smelled of alcohol on her breath.
Article continues below advertisement
She was arrested, processed at the Miami Beach Police Department and issued a "Promise to Appear" before she was released. She was charged with simple battery and disorderly intoxication.
This is the second time she has been arrested. In 2006, she faced DWI charges while living in Ohio. According to reports, she kicked out the window of a police car. She was also charged with speeding for driving 50 mph in a 30-mph zone, reckless operation, disorderly conduct and damaging police equipment.
James moved to Miami after her son signed with the Miami Heat in a multi-million dollar deal - the team played against the Milwaukee Bucks in Miami Wednesday night and lost.
Mabel De Beunza, a spokeswoman for the Fontainebleau, issued the following statement:
"There was an incident involving Mrs. Gloria James and an employee of our valet parking provider while she was exiting the hotel early Thursday morning.