Lindsay Lohan On Gotti Gig: Don't Count Me Out!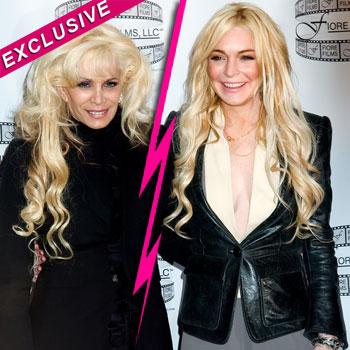 By Amber Goodhand & Alexis Tereszcuk
Radar Staff Reporters
Despite reports that she's not going to play Victoria Gotti in an upcoming movie with John Travolta, Lindsay Lohan exclusively told RadarOnline not to count her out.
Marc Fiore, executive producer of the upcoming Gotti: Three Generations confirmed the news to RadarOnline: "Lindsay is not going to be in the movie. Her playing Victoria Gotti is off the table. There is zero chance that Lindsay will be in the movie, negotiations are done. "
Article continues below advertisement
Lindsay completely disagrees with this.  When asked if it was true that she's out of the film, the 24-year-old Mean Girls star told a RadarOnline reporter, "Not done. No."
Fiore had hoped to sign the star to a two-picture deal, but negotiations with her team fell through.
"This is not about Lindsay," Fiore said. "She has been nothing but gracious." He claimed he couldn't make a deal with her management team.
Lindsay's father Michael Lohan railed against her management team. "For anyone on Lindsay's team to negotiate themselves out of the deal is insane. This could only help re-launch her career to work with the likes of someone like John Travolta, Marc Fiore and the Gotti Family.  Her team has screwed up enough of her career already. It's time for Lindsay to take the reins and control her own destiny."