Lily Allen 'Outraged' Over Royal Wedding Snub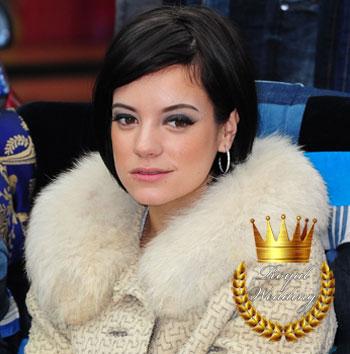 Radar Staff Reporter
British singer Lily Allen wasn't invited to the Royal Wedding and she's royally upset over it!
"well, you can quote me as 'outraged', why does bloody Joss Stone get an invite and not moi? I sang at the Diana concert too!" Allen tweeted on Monday.
Stone and Allen both performed at the Concert for Diana in 2007, on what would have been the 46th birthday of Prince William's late mother.
Article continues below advertisement
But Allen, 25, must have received some heat for her comment because the Smile singer later attempted to clarify.
"it was pretty obvious that I was being sarcastic about not being invited to the royal wedding, right?" Allen tweeted.
"Besides I wouldn't be able to go anyway, I have a previous engagement."
Maybe her invitation got lost in the mail?
RELATED STORIES:
Guard Fired From Royal Wedding After Calling Kate Middleton 'Stupid Stuck-Up Cow'