Katy Perry Adds 8 Dates To California Dreams World Tour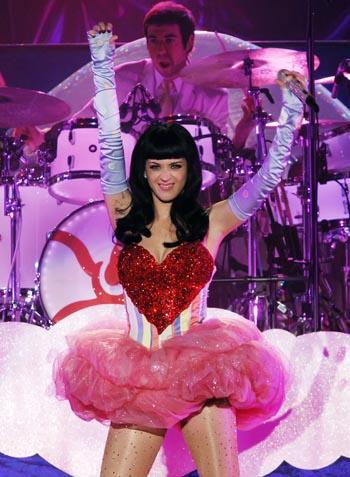 Get ready for pop star Katy Perry -- she may be coming to a town near you.
The Teenage Dream singer announced on Monday that she's adding eight shows to her California Dreams 2011 World Tour this fall.
The new stops added to the singer's tour, from September 7-17, are San Antonio, New Orleans, Louisville, Grand Rapids, Columbus, Indianapolis, Omaha and Tulsa.
Perry is the voice behind such pop hits as I kissed A Girl, Hot n Cold, E.T. and Firework.
Article continues below advertisement