Kate Middleton Rehearses For Wedding – Without William!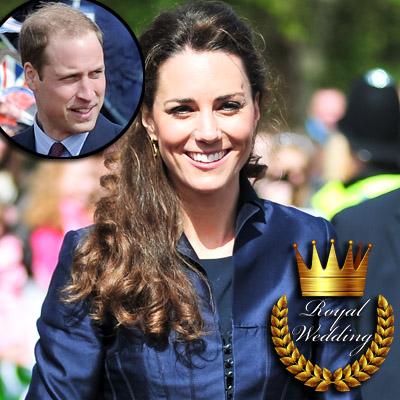 It's exactly two weeks before the royal wedding where William and Kate will tie the knot!
Kate Middleton had her very first wedding rehearsal at Westminster Abbey on Friday but there was one person missing from the day – her future husband William.
PHOTO: See The Royal Wedding Done In LEGOS
The princess-to-be was joined by future brother-in-law Prince Harry, her sister and maid of honor Pippa Middleton and the rest of her wedding party.
Article continues below advertisement
William, however, was in Wales working while the crew practiced for the big day.
"We can confirm that Catherin Middleton and Prince Harry took part in a rehearsal at Westminster Abbey this morning," a Clarence House spokesman confirmed.
Kate has been busying preparing for the big day, from lunching with her future mother-in-law Camilla to hiring six hairdressers to tend to her long locks for the wedding that may draw a billion viewers world wide. Hopefully she'll tell William exactly where he needs to stand for the ceremony!