Exclusive
VIDEO: Glee Star Heather Morris Shakes It Super Sexy Style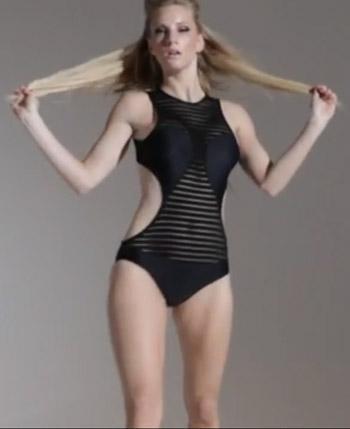 Radar Staff Reporter
Glee star Heather Morris stripped down to a skimpy skin-tight leotard and strappy stilettos for a super sexy new Esquire video to do what she does best, dance.
The video is a compilation of "50 Songs Every Man Should Be Listening To," which has Morris shaking it to tunes like Rock N Roll, Undercover Of Darkness and You Don't Own The Road.
Morris, 24, plays ditzy cheerleader Brittany Pierce on the hit Fox show and tells Esquire that she's been dancing nearly her entire life.
Article continues below advertisement
"The simplest way to do something cool is the cross-turn. Like in the '80s – Michael Jackson did it," Morris said. "You jump and cross your legs together at the same time, and then spin out of it."
And Morris' dancing advice? "You don't want to be too cool. But you don't want to be too dorky," she said.
"Still, I find it so much better to see a guy at a club being a dork, and having fun, than trying to be sexy."