Exclusive
EXCLUSIVE INTERVIEW: Jacksons Offered Jermaine's Ex Condo NOT To Write Tell-All Book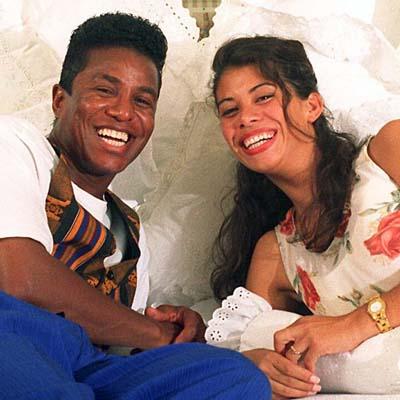 Jackson matriarch Katherine offered her son Jermaine's ex-lover a fully furnished condo provided she kill a book expose that is set to spill the famed family's inner most secrets.
Speaking exclusively to RadarOnline.com, Jermaine revealed the King of Pop's ex sister-in-law Alejandra rejected the bold bid because she's intent on telling all and won't leave the Jackson family compound in Encino, California.
Article continues below advertisement
"She doesn't want to leave Havenhurst and go to the condo because she wants to write a book on the family," Jermaine, 56, told RadarOnline.com.
"But if she moved in, she would have to agree not to."
Katherine offered Alejandra -- who is also mother to two of (Jermaine's brother) Randy's children -- a condo and a $2,500 per month stipend if she signed a confidentiality agreement, RadarOnline.com has been told.
"My mom prepared a condo for Alejandra and she says it's not good enough," Jermaine said, in an exclusive interview.
"My mom furnished it and everything... the condo was good enough for Michael and Janet, who had stayed there. It was a place we had just in case anyone needed to go there."
Jermaine said the offer no longer stands.
The feuding camps are due in a Los Angeles court on April 14, when at trial, a judge will decide whether Alejandra and the children, dubbed 'The Jackson Five,' should be evicted.
Article continues below advertisement
"She has to live off what I'm going to give her," Jermaine said, adding: "She needs to get out and get a job!"
As RadarOnline.com reported, a Los Angeles judge last week ordered Jermaine to pay Alejandra $80,000 in back child support.
Said Jermaine: "It's not called child support, it's 'Alejandra support.'"
He added: "The Jacksons are a family of dignity who cares about people. Here we have that love and caring being abused."