Exclusive
EXCLUSIVE: Jermaine Jackson Settles Child Support Case: Must Pay $80,000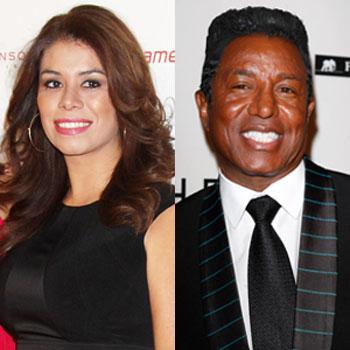 Jermaine Jackson has been ordered by a judge to pay his ex $80,000 in back child support, something he claims is a huge financial burden for him.
"I'm not rich like Michael was," Jermaine exclusively told RadarOnline.com outside the courtroom on Friday.
In the terms of the settlement, Jermaine is going to have to pay Alejandra Jackson $5,000 by cashiers check by April 4; $15,000 by April 8; $20,000 by April 13 and $40,000 by May 13.
Article continues below advertisement
His driver's license was revoked because of the outstanding child support, but it will be reinstated when he pays the $5,000 on April 4.
Jermaine actually owed Alejandra $103,000 but the $80,000 will be all he is required to pay.
He spoke exclusively with RadarOnline.com about Alejandra and about his financial situation, claiming the court has gratly overestimated his earnings.
"The problem is she's been living in the Havenhurst house for 18 years. She has never once paid a bill.
"The $3,000 payment; they judged that off of one show I was on, Big Brother," where he earned almost $400,000.
"In 2008 I made no money," Jermaine said. The judge "didn't give me a chance."
As RadarOnline.com previously reported, Jermaine's bid to lower his child support payments was denied by the court.
"Justice is not justice. It is so unfair," Jermaine exclusively told RadarOnline.com.
Meanwhile, Alejandra told RadarOnline.com that her relationship with Jermaine is "complicated," but that she wants the financial settlement to be finalized today.
"People think that I don't work, but being a mom of 5 kids, that alone is work. I want this to be done so I can move on with my life."
"I've given him a break and I just want to move on."
RELATED STORIES: