Exclusive
EXCLUSIVE INTERVIEW: Giuliana Rancic Taking Time Off From Trying For Baby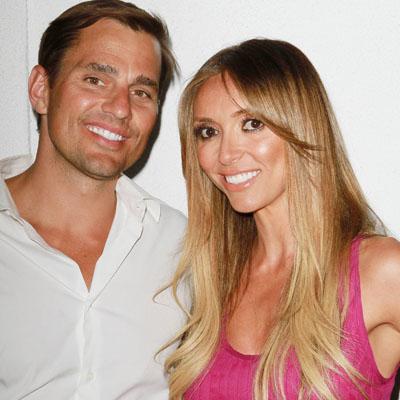 Television host Giuliana Rancic is shooting another season of her hit reality TV show with her husband Bill, but in an exclusive new interview with RadarOnline.com, she said that after struggling with in-vitro fertilization, they're no longer trying to have a baby.
"It's going to be very different from last season which was very heavy and all about trying to have a baby," Giuliana told RadarOnline.com about the show.
Article continues below advertisement
"This one is 'The Year of Fun' as Bill has said. It's all about just taking a year off from having kids and having fun; doing things we couldn't do if we had had a baby."
Giuliana's miscarriage and failed in-vitro treatments were the focus of the last season of Giuliana & Bill, but this season the focus is about the couple spending time together.
"So basically a lot of travel, a lot of hanging out with friends, and Bill is going to spend more time in LA, so I'm really excited about this season," she revealed.
MORE ON:
Giuliana and Bill
Article continues below advertisement
"My headache has got to be the fact that I juggle so much throughout the day like a lot of people," she said.
"My husband living in another city is a bit of a headache! We do commute so much and we've been doing this for five years -- commuting all five years between cities that are far from each other.
"So between that and juggling all the jobs at E! I'm definitely more prone to headaches more than before. It seems like everyone is busier than ever nowadays."