Exclusive
EXCLUSIVE: Gucci Mane Hasn't Made Bail, Still In Jail 24 Hours After Arrest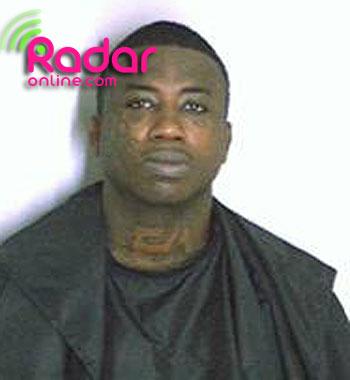 Rapper Gucci Mane remains in custody 24 hours after he was arrested for allegedly pushing a woman out of a moving car, RadarOnline.com is exclusively reporting.
The Trap House star - real name Radric Davis - has failed to pay his $40,562 bail and is still in lockdown at DeKalb County Jail in Atlanta, Georgia.
"Mr Davis is still here at this time," Ms. Anderson, a spokesperson at the facility, confirmed to RadarOnline.com. "He has not paid his bail and has not been released."
Article continues below advertisement
As RadarOnline.com reported Friday, Mane was arrested on a misdemeanor battery charge after a warrant was issued following the incident where he allegedly shoved a female out of a moving vehicle, causing her bodily harm.
This is not the first time Mane has been in trouble with the law.
In 2005 he served six-months behind bars for assault. During this time he was also charged with murder, though the charges were later dropped due to lack of evidence.
He was sentenced to a year in prison in November, 2009 for violating probation on his assault conviction.
Following yet another arrest in November, 2010, Mane was ordered by a judge into a psychiatric hospital to determine "mental competency," his rep confirmed to RadarOnline.com at the time.
On his release he famously got an giant ice cream tattooed on his face.
RELATED STORIES: