EXCLUSIVE DOCUMENT: Celebrity Apprentice Star Jose Canseco Sued For Punchless Boxing Bout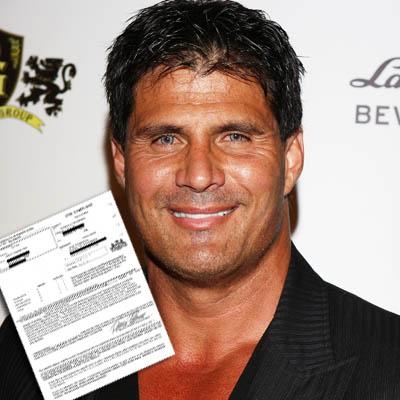 Celebrity Boxing promoter Damon Feldman is suing Celebrity Apprentice star Jose Canseco over an alleged missed appearance at an event at Hollywood, Florida's Seminole Hard Rock Hotel & Casino last month, with the fight being canceled as a result, RadarOnline.com has learned exclusively.
EXCLUSIVE DOCUMENT: Jose Canseco Sued -- Read The Lawsuit
In the lawsuit filed in Pennsylvania on April 8, Feldman demands $7,500 and court costs for restitution on the ill-fated boxing match, claiming he'd paid the former Oakland Athletic $5,000 to compete, as well as investing $1,500 in airline tickets.
Article continues below advertisement
Feldman, in the court papers, claims Jose's twin brother Ozzie "tried to pass himself off as the defendant" at the March event, but he refused to let him compete.
As RadarOnline.com exclusively reported, Feldman had previously issued a message to baseball's steroid whistle-blower, telling the Bash Brother, "You tried to make a fool out of me and you look like the stiff that you are! Pay me the $5,000 that you fraudulently took from me in advance of your match -- or do it in the ring!"
Multiple sources confirmed with RadarOnline.com that the cancellation wasn't Jose's fault, as he'd refused to lace up the gloves because he hadn't been paid upfront the $5,000 he'd been promised.
Canseco's scheduled opponent Billy Padden, a Florida-based trainer and former boxer, told RadarOnline.com exclusively that Jose was there and "was warmed up and ready to go," but because of past experiences with Celebrity Boxing, Jose wanted his payment before he stepped into the ring.
Article continues below advertisement
According to Padden, when Feldman refused to shell out the dough, Jose left.
"He told me that it wasn't personal, that he wasn't going to fight, but that Damon owed him money from a previous fight," Padden told RadarOnline.com.
Earlier this year, Feldman was sentenced to two years probation by a Pennsylvania court for fixing fights and putting them on without a license.
Canseco's whistle-blowing on Major League Baseball's widespread steroid problem continues to have trickle-down effects on the game years after the fact, as slugger Manny Ramirez unceremoniously retired Friday after receiving notice he'd failed a drug test during spring training that would have garnered him a 100-game suspension.