EXCLUSIVE: 'Bachelor' Brad's Pals Fear Emily Is 'Just Playing Games'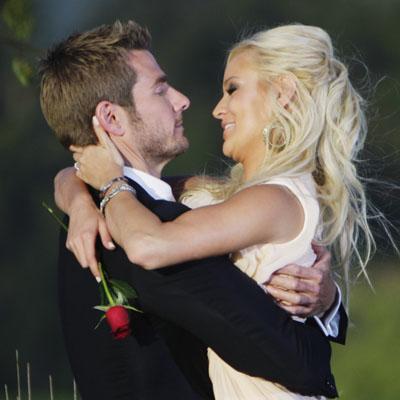 At this point it's a crapshoot as to whether Bachelor Brad Womack will ever make it down the aisle with his lady of choice, Emily Maynard, let alone make it through the next few months together.
But friends insist that it's not the hunky entrepreneur that has cold feet, in fact they say he's "crazy" about Emily, rather they fear that it's Emily that is stringing Brad along and "just playing games."
"They are definitely still together," a source close to the couple exclusively told RadarOnline.com. "But, she's just playing games with him, and it's sad because he's so in love with her."
Article continues below advertisement
The couple has been under the watchful eyes of fans since the final rose was handed over and second time Bachelor Brad proposed to the gorgeous single mom.
After a bumpy couple of months, Emily made plans to move to Texas, but Brad's pals aren't convinced that Emily's move was for the right reasons.
"At first she wouldn't move to Texas, and now she's going to, but only because she is tired of the pressure from the fans," revealed our source.
"She doesn't like being seen as the bad girl, she wants to keep her sweet girl image alive."
According to our source, her friends encouraged her to go on the show and when she won she just decided to go along with it. But Brad is ready to take it to the next level.
"He is so head over heals for her that he doesn't even care about how she's behaving, he lets her get away with it," our source said.
"Brad doesn't know where she stands, but he'll take what he can get just to be with her.