Charlie Sheen Dumped By Goddess Bree Olson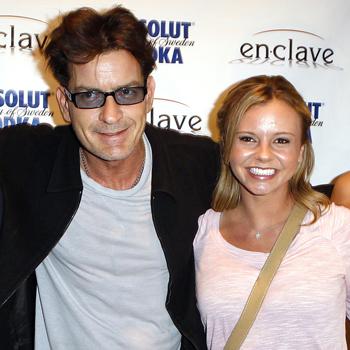 by RadarOnline.com Staff
Charlie Sheen is down to one goddess. He confessed in Fort Lauderdale, Fla. Saturday night that Bree Olson had left him....by text message no less.
The revelation came about during the Q & A portion of the show, with an audience member asking how he and the goddesses were doing.
"Not well, because one left," Sheen responded. He went on to reveal that she'd said her goodbye via text, but he wished her well.
Article continues below advertisement
Soft sales at the BankAtlantic Center resulted in Sheen giving away a large quantity of tickets via his Twitter account. But the house ended up full and most seemed to genuinely enjoy the former Two and a Half Men star.
There was a small group of women protesting outside the arena, however. They carried signs with messages like "Stop degrading women" and "Go home Charlie Sheen."
Sheen's next appearance is Tuesday in Houston.