Exclusive
Charlie Sheen Takes D.C. Cops For A Ride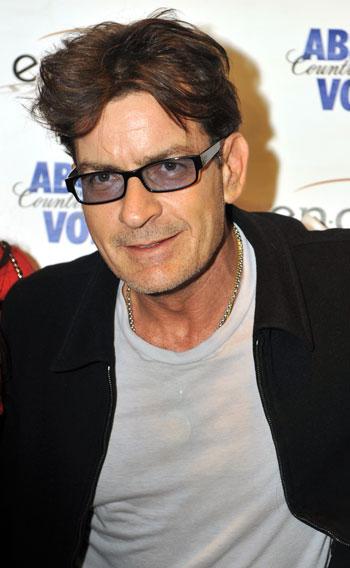 Radar Staff Reporter
Charlie Sheen, winning; Washington, D.C. Police Department, losing.
In an effort to make his Violent Torpedo of Truth show Tuesday night in D.C. the actor received police escorts from the airport to Constitution Hall – and RadarOnline.com has learned the police escort was not authorized.
PHOTOS & VIDEO: Charlie Sheen Arrives To Court With One Of His 'Goddesses'
"in car with Police escort in front and rear! driving like someone's about to deliver a baby! Cop car light #Spinning!" Sheen tweeted Tuesday night, including a photo that showed they were traveling at speeds of nearly 80-miles-per-hour.
Article continues below advertisement
"It is under investigation," Officer Paul Metcalf of the D.C. Metropolitan Police Department told RadarOnline.
"I don't know the circumstances as to why though."
EXCLUSIVE: Charlie Sheen Headed Back To Court After Ex Refuses Drug Test
According to D.C. Police, escorts are typically reserved for the president, foreign dignitaries, diplomats and top federal officials – not celebrities.
"Yeah, we had a police escort. We ran more red lights than Brooke Mueller heading to a pawn shop," Sheen told reporters once he arrived at the venue.
Council member Phil Mendleson heads up the committee that oversees public safety in D.C., but calls for a comment have not yet been returned.
RELATED STORIES:
Brooke Mueller's Day From Hell