Viral Charlie Sheen Fan Site Cashing In On Quotable Star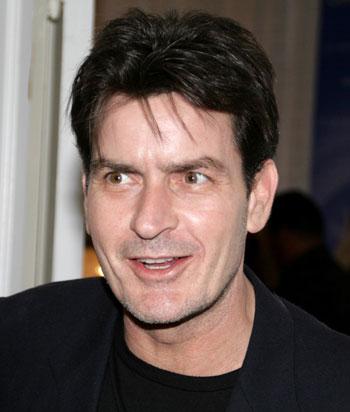 With Charlie Sheen's self-proclaimed "Odyssey" and "media tsunami" dominating the papers, TV and Internet, the actor's been feverishly working to capitalize on the spell he's cast on the country with a merchandising spree, plastering his quirky phrases like "Tiger Blood" and "Winning!" for profit.
He might have gotten beat to the punch, however, by a new Web site called livethesheendream.com, which launched Saturday, February 26, the day the actor opened his home -- and mind -- for a number of interviews that have made him the man of the hour, for better or for worse.
Article continues below advertisement
The Web site -- featuring Sheen's head, which when clicked, brings up a new quote -- is already hugely popular with 364,000 Facebook Likes, more than 15,000 retweets and 29.3 million page views from more than 1.7 million visitors since its' launch date. An on-site link takes browsers to an external site where t-shirts are sold, featuring some of the actor's verbal gems, including: "The scoreboard doesn't lie. It never has," and "I'm Bi-Winning. I win here and I win there."
"For the shirts, we honestly never wanted to make any money on them," livethesheendream.com creator Jarrett Moffat told RadarOnline.com exclusively. "We've sold a bit, but nothing to quit our jobs over. The only reason we did this Web site was to see if we could make something go viral."
As RadarOnline.com previously reported, the centerpiece of the actor's planned merchandise campaign are the "WINNING" T-shirts, of which the embattled Two and a Half Men star has ordered a first print run of 50,000. He might sell organic Tiger blood, as well.
Article continues below advertisement