VIDEO: REPORT: Lindsay Lohan Pulled Over By Cop -- Hours After Her Court Hearing!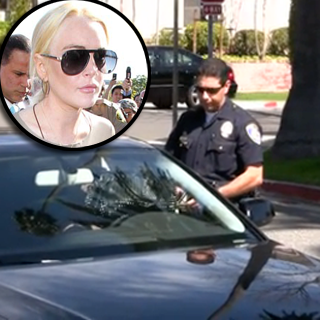 Are you kidding me?!?
Only a few hours after Lindsay Lohan left the Airport Courthouse in Los Angeles for her felony grand theft hearing, the actress was (allegedly) pulled over by police for running a stop sign, according to the news agency X17.
However, the Mean Girls star, 24, claims 'not so!'
Lindsay tweeted at 12:10pm, "Just waved down a police officer to help me block an x17 paparazzi- thank you #LAPD!!! His pictures were not coz i got pulled over! he got punk'd."
Article continues below advertisement